Gold becomes the new toilet paper: Coin dealers report a huge increase in people buying bullion during the coronavirus pandemic
Whether you're in the market for investment purposes, or seeking the solace of a tangible asset to store your wealth; buying gold in Canada is made easy with wide product availability and no sales tax on products of 995 purity or higher. There are two primary retailers where physical bullion can be purchased; local brick and mortar stores, and online stores.
In comparison to local shops, online retailers have the advantage of lower operating costs and greater geographical reach. These advantages allow online retailers the opportunity to pass these savings on to the customer by offering the same products at a lower premium. While local dealers will often carry an assortment of bullion coins, bars, rounds, collectibles, and numismatics; the online retailer can be at a logistical advantage with more space and security to offer a wider assortment in greater quantities.
With the trade of precious metals being an active market in Canada, you'll have access to a wide range of products in varying weights produced by well-known, reputable mints around the world. Canada is home to one of the most recognized; the Royal Canadian Mint which is highly regarded for their standard of quality, and sophisticated anti-counterfeiting technology.
The Royal Canadian Mint introduced an innovative security feature named DNA anti-counterfeiting technology with the Maple Leaf Coin, using laser mark micro-engraving. These coins are also known to have an exquisite design with 9999 purity, and in gold are offered in a number of varying weights from 1 gram, 1/20th ounce, 1/10th ounce, ¼ ounce, ½ ounce and 1 ounce.
You can also find bars produced by the Royal Canadian Mint in varying weights, at a lower premium than the Maple Leaf coin. The 1 ounce bar features advanced security with superb attention to quality, sealed in tamper-proof packaging including a signature of the mint's Chief Assayer.
The Royal Canadian Mint continues to maintain ingenuity by regularly introducing new and exciting collectibles, numismatics, proof coins, commemorative coins, and more; with some pieces 99999 pure.
Gold has been seen as a reliable store of value since ancient times. Today, it's commonly considered to be a stable investment that doesn't experience the same volatility as stocks and other tradable assets, making it well worth considering if you're looking for a way to protect your wealth.
Visit Here
https://buygold.boards.net/thread/30/gold-online-forums-partner-earn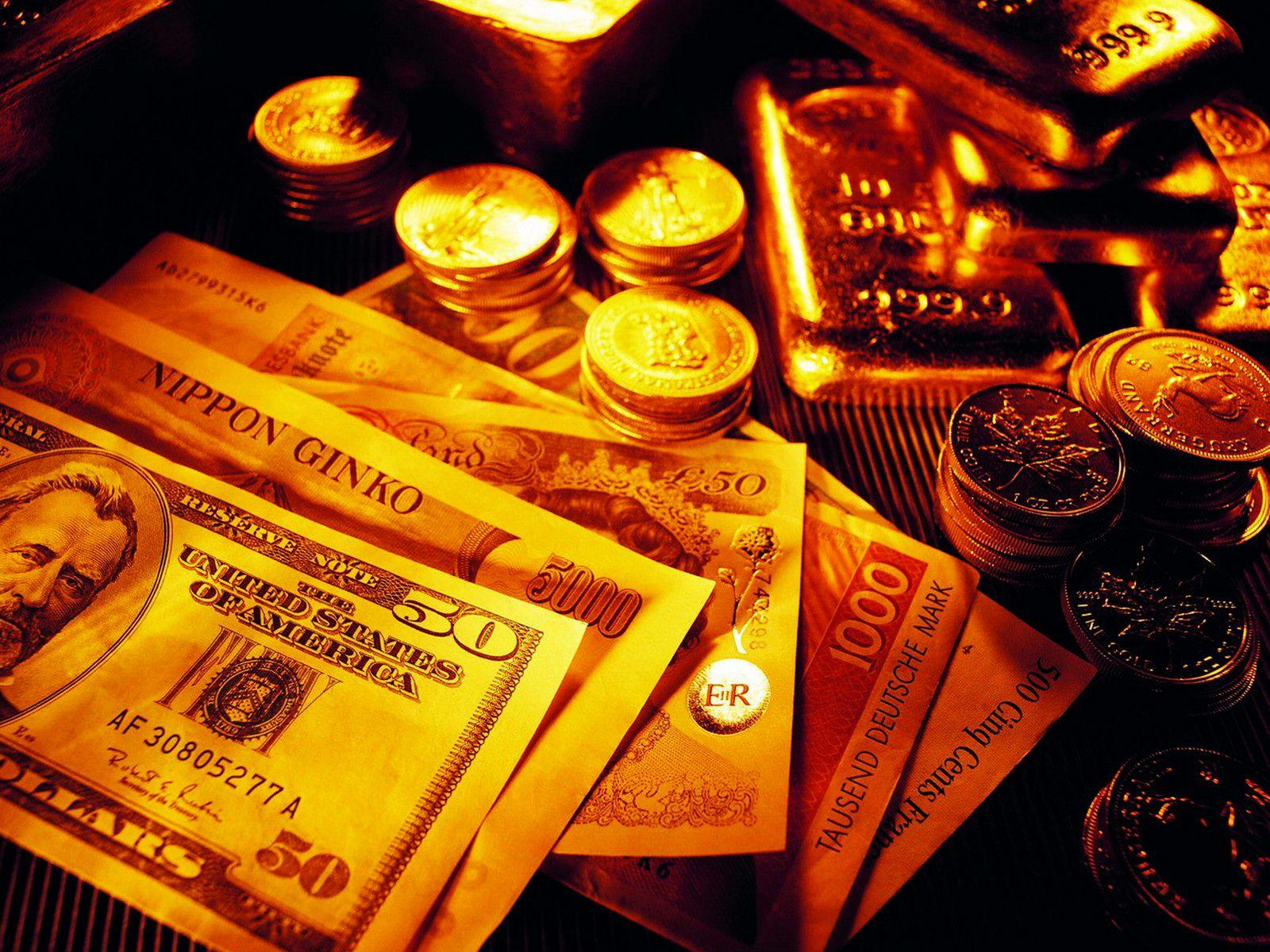 For centuries, gold has been regarded as having a negative correlation with equities and a positive correlation with inflation. In other words, gold is a safe-haven investment during times of economic recession and a worthwhile store of value during expansionary periods.
Gold is one of those rare items with an absolute world value. Before I tell you how to buy gold, I will tell you how not to buy gold. Do not buy gold coins or jewelry. Gold coins sell for far more than the spot price of gold and will never be worth what you paid for them. The purity of gold is defined in karats. A karat is 1/24 part of pure gold by weight, so 24-karat gold is pure gold. For example, 12-karat gold is 50 percent pure gold. You can find the spot price of gold each day; today the spot price of gold is $1,353.37 per ounce of pure gold. You will never find gold for less than the spot price and it is difficult to find gold at the spot price. You will generally have to pay some premium above the spot price to purchase gold. The correct way to purchase gold is to purchase bullion. You can search the internet for a trustworthy site to purchase gold bullion, then pay as close as you can to the spot price for the day. If you attempt to purchase gold in any other way you are likely to purchase anything from pot metal to 10 karat gold. The most intelligent way to purchase gold is to buy as much weight as you can afford at a given time. You will pay closer to the spot price by purchasing a kilogram than purchasing a quarter of an ounce. . Pawn shops purchase gold and are frequently cheated. It is no small feat to cheat a pawn shop. The only way to know for sure what purity gold has is to have it assayed for fineness. Having a bar of gold assayed costs money, you would not want to go through that process for $100 worth of gold.
Which country sells the cheapest gold?
Gold in Dubai is cheaper. Dubai has always been favoured for its exemption from taxes. Although introduction of the Value Added Tax, (VAT), in 2018 does levy a 5% tax on any items purchased, buying gold is still considerably cheaper in Dubai compared to other countries in the world.
Dubai, U.A.E., is an incredible and cheapest place to shop gold. Word gold pops up in mind whenever we think about Dubai. Dubai is very popular for the sale of gold. Gold Souk in Deira is very popular place for gold shopping. You will become speechless after seeing the crowds and the glittering display of gold everywhere. Gold is pure with good prices. Prices go down on special events and festivals. You will be surprised after seeing such rich amount of gold in Dubai.
Thanks and have a happy day.
https://buygold.boards.net/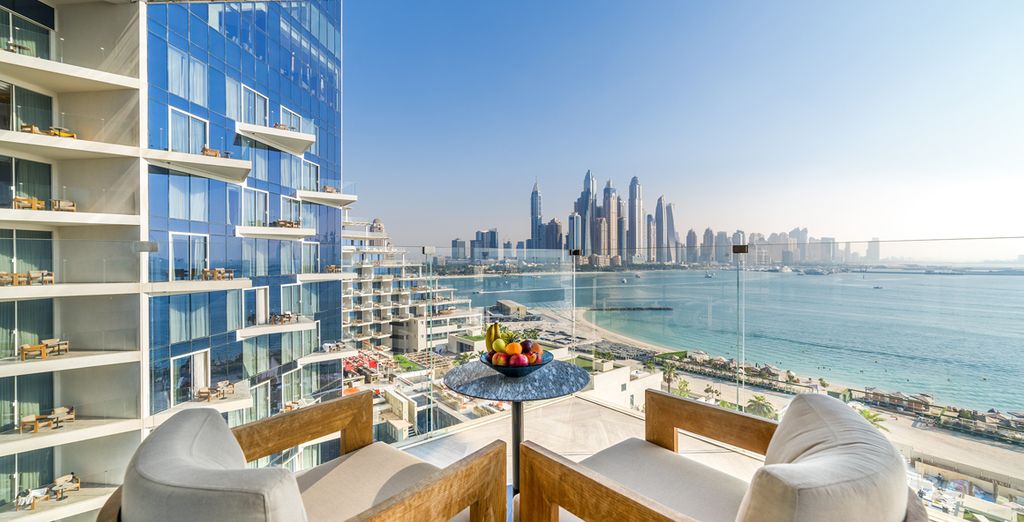 Dubai /United Arab Emirates
We Love — Stay as a valued guest at this architectural marvel on Dubai's man-made island, the stunning Palm Jumeirah. This luxurious beachfront property is Dubai's most exciting opening with three swimming pools, five restaurants and three bars that are sure to impress every discerning guest. Stay in a charming Double Upgraded Luxe Sea View Room and dine on a delicious half board package throughout your sun-soaked break!
Your Destination —
Glamorous, exciting and overflowing with luxury
, Dubai is an oasis set alongside
the cool blue waters of the Arabian Gulf.
The transformation of Dubai from a small fishing settlement into the extraordinary destination as we know it today remains
a remarkable success story.
Home to
the world's tallest building,
in addition to its pristine
beaches, modern marvels and a host of events,
Dubai is known worldwide as
a city of excess.
The hotel is situated beachfront on the base trunk of
the world's largest man-made island
- the Palm Jumeirah,
overlooking the Arabian Gulf.
FIVE Palm Jumeirah Dubai 5* —


This is where grace meets glamour, where outstanding architecture meets exceptional hospitality, and where an iconic destination meets an idyllic oasis. Standing as a testament to this city's innovative disposition, the FIVE Palm Jumeirah Dubai 5* is a stunning beachside resort blending beautifully into its setting and offering easy access to the city's restaurants, bars, and shopping destinations. Experience this unmatched level of luxury and design, a remarkable symbol of Dubai's reigning modernity.
Some services may incur additional charges, payable locally.
Your Room —
This offer is based on Double Upgrade to a Luxe Sea View Room.
Double Upgrade to a Luxe Sea View Room
Sleeps up to



3 Adults
or


2 Adults
+
1 Child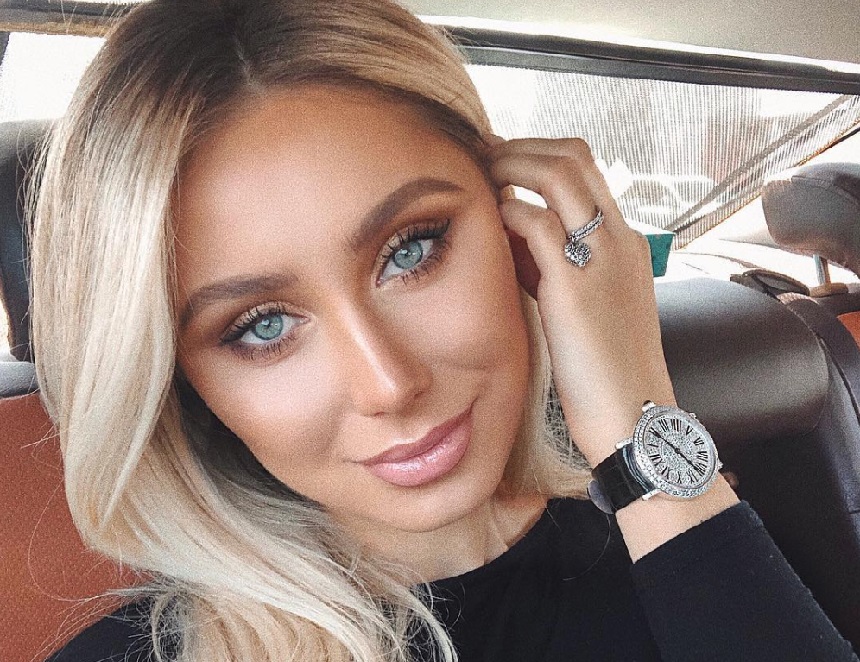 Please note: the bed for the 3rd guest sharing is likely to be a sofa bed or camp style bed. Baby cots can be provided, subject to availability.
Your Board Basis —
This offer is based on a Half Board stay (Breakfast and evening meal served in the main restaurant - excludes drinks).

Just for you:
15% Discount on food and beverages
Kids up to 4 years old eat for free on parent's meal plan

The hotel offers a whopping five dining experiences as well as multiple bars, lounges and nightclubs. With a diversity of cuisines from around the world, feast on stripped-back homemade Italian dishes crafted using age-old techniques. Indulge in a selection of home-made snacks, freshly baked breads and delicious light bites. Be transported to China with exciting Far Eastern fare or delight in classic international dishes and familiar favourites with a personal touch.

BLVD ON ONE
With Executive Chef Robert Nilsson at the helm, dishes here are crafted with a personal touch and inspired by flavours from around the world.

Maiden Shanghai Offering authentic flavours from China to the discerning palates of Dubai. The modern Cantonese menu will feature traditional Sichuan and Beijing influences with a focus on ingredients.

Quattro PassiItalian food how it should be, passed down through generations and bestowed by founder and chef Antonio Mellino.

The DelisserieOffering an alluring array of freshly ground coffees and teas, alongside homemade snacks and tasty light meals, freshly baked breads and more.

The Spa Café
Combining calming natural touches, influenced by a distinct blend of the vibrant Santa Monica beachfront and the scenic landscape of the Arabian Peninsula, the Spa Café carries through the spa's philosophy of wellbeing, longevity and individuality.

PraiaThis fun and playful premium seaside restaurant and lounge serves fresh European Coastal cuisine with a delicious Japanese flare and features mood music from a resident DJ.

The Lobby LoungeLocated adjacent to the FIVE Palm Jumeirah Dubai iconic glass cube, the Lobby Lounge is a natural meeting point for guests and visitors to the hotel.

The Pool BarThe Pool Bar is a twin outlet located on each side of the amazing infinity pool, and is a fun yet chilled-out venue that exudes a chic, relaxed ambiance. With refreshing drinks and creative cocktails serves from day to night.

Penthouse
Located on the 16th floor, this lively adults-only rooftop day club and evening lounge offers spectacular views of the stunning Dubai skyline. Featuring two glass-lined swimming pools, enjoy the sunset overlooking the Palm.
Please note: some dining outlets/menu items and premium, branded and international drinks may not be included and may incur a surcharge payable locally. Meals, snacks and drinks may be available at selected times only. Breakfast buffets can be availed at the BVLD on One restaurant.
Your Time —
Just for you:

Spa & Wellness
A tranquil oasis of rejuvenation will present a unique haven to immerse the senses - the boutique spa, encompassing 800sqm of wellness spaces. Fourteen treatment rooms, of which 4 will be open-air offering a selection of exquisite massages, facials, beauty enhancements for men and women. A library and relaxation lounge, alongside a spa cafe and spa pool, all offering the guests the perfect venue to re-balance and rejuvenate.

High FIVE Kids' Club
Family holidays become extra special with the High FIVE – a playful, eclectic and friendly Kids Club for children ages 2 to 12 years old! From water play to treasure hunting, cooking classes to creating vibrant crafts and yoga games, each day offers endless enjoyment!
Your Optional Excursions —
Our members can choose to add the following excursions at the next stage of the booking process for an additional fee.
Tickets to the Burj Khalifa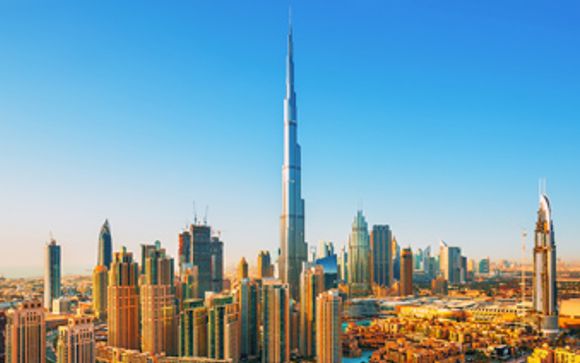 Get more of a feel for this enigmatic city when you opt to take a trip up the Burj Khalifa, the world's tallest building where the city views are impressive from every angle. At 828m, with 160 floors, feel on top of the world as you drink in breathtaking views of the sparkling city below.
Our members can choose between the following options:
- Access to the Burj Khalifa between 9 am - 3 pm & 7 pm - 11 pm. Transfers not included.
- Access to the Burj Khalifa between 3:30 pm 6:30 pm. Transfers not included.
- Tickets to the 148th & last floor of the Burj Khalifa between 9 am - 3 pm & 7 pm - 11 pm.
Transfers not included.
Dubai City Tour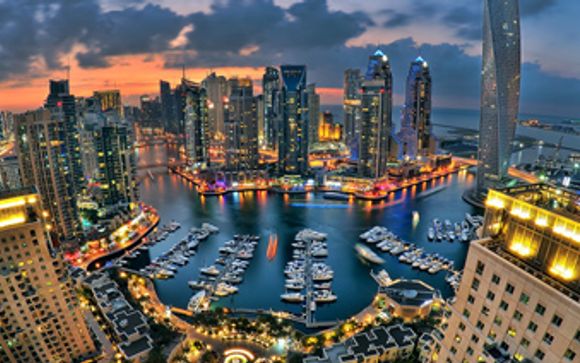 Enjoy an idyllic half-day tour to explore Dubai, taking you to Jumeirah Mosque and Dubai Museum, Bastakia's historical and Art district and the Gold and Spice Souk; you will also cross the creek on a traditional Abrah (water taxi).
Desert Safari
Venture into Dubai's magical dune and desert landscape for an adventure like no other! Take a journey with your savvy drivers and head off the beaten track for a thrilling and challenging adventure. Aboard a luxury 4x4, you will discover the wild majesty of the Arabian desert, - wide open spaces, indigenous wildlife and endless vistas of colourful dunes.
Admire the beauty of the sunset in the desert and relax in a traditional camp where other activities await you. Whether you fancy trying Shisha, surfing the sand, taking pictures of traditional costumes or getting a henna tattoo, there is plenty to make this an unforgettable experience! For the grand finale, you will be transported by the Arabian culture with a belly dancer, BBQ and Arab folk music. This trip is offered every day from 3 pm to 8.30 pm.
Dubai Parks & Resort One Day Access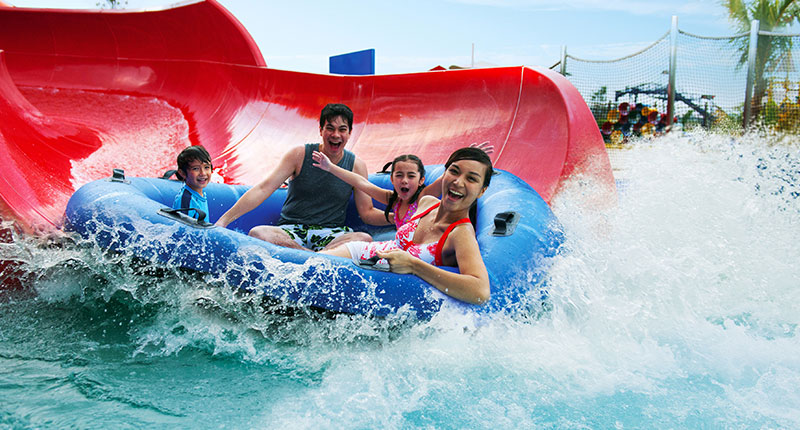 Treat yourself to a thrilling holiday at the region's largest integrated theme park, with three distinct theme parks and one water park there is lots to entertain! You'll be able to experience incredible and entertaining moments in 2 of the 4 parks with this One Day Access. So experience the best-in-branded entertainment from three of the largest and most successful motion picture studios at Motiongate, immerse yourself in the colourful world of Bollywood at Bollywood Parks & build your way through non-stop interactive fun at Legoland. As Dubai's largest theme park, Dubai Parks & Resort is a world of fun and adventure in the heart of the Middle East!
Your Journey to the FIVE Palm Jumeirah Dubai 5* —
Flights: You may choose from Economy, Premium or Business class flights on sectors that they operate, at the next stage of the booking process. The flights included are with either a scheduled or no-frills airline and are subject to live availability and prices can change. You can choose your preferred departure times during the booking process. Please select your flight options carefully as departure and arrival airports may differ.

Transfers: Return private airport transfers are included throughout this offer.

This flight may include one or more stops.

At the time of your reservation:
- If you choose a late arrival, you will check in to your room upon arrival and the duration of your stay will start from that evening.
- If you choose an overnight flight, you can only check in to your room at the hotel from 3 pm on the day of your arrival. The duration of your stay will begin from that day.
When choosing your return flight:
- If your flight is scheduled before 2:30 am, you will check out at 12 pm and will not be able to keep your room until you leave for the airport in the evening. Depending on your hotel's conditions, you may be able to leave your luggage at reception.
- If your flight is scheduled after 2:30 am, you can keep your room until you leave.

Please note: Late arrival flights are not available for durations of 3 nights.
The Voyage Privé Promise

A unique selection of high-end accommodation
Exclusive perks and discounts of up to -70%
Member services team available 7 days per week
Private Jet Charter | Private Jet & Helicopter Rental
546 Building 4E - Dubai Airport Free Zone - Dubai - United Arab Emirates